The Earth Spirit Medicine Herbal, Aromatherapy, and Flower Essences Program
August 2020 our New 3- year Program Begins!
Learn about plant medicine and bring this skill into your life. Courses such as herbology and aromatherapy provide a knowledge base of plant properties and techniques for using plants, therapeutically. Other courses in the stream give learners the opportunity to connect with the higher intelligence of both plants and clients, by integrating intuitive skills. There is a strong focus on regional plants.
The Flower Essences modality focuses on personal growth, interviewing, deep personal transformations and working with clients.
A schedule will be posted by late Oct. 2019.
Notes:
Students can take the Certificate–C or Diploma–D version of Earth Spirit Medicine.  The diploma provides more tools for self-development and working with others. All students must take the courses with a C in front of them. Those enrolled in the diploma stream will see a D beside the courses that apply just to them. (This will be more apparent on the schedule, itself.)
*Introductory and Advanced Aromatherapy, in years two and three of the Earth Spirit Medicine Program are available only as an online, e-course. http://northernstarcourses.com/practical-potions/ The rest of the program will be taught in a classroom, or for wildcrafting in an outdoor setting. Learners will now take aromatherapy one and two, in the comfort of their own homes.
All Courses with *** behind them indicate they can be taken individually without being enrolled in the whole program.
To Watch More Videos by Robert & Laurie- https://selfhealdistributing.com/videos/
AN OVERVIEW OF THE EARTH SPIRIT MEDICINE PROGRAM
(Note that although the video says you can start in January, that does not apply to this 3-year term, which begins in August, 2020.)
Watch an 8-minute video – Press Play
https://vimeo.com/226658265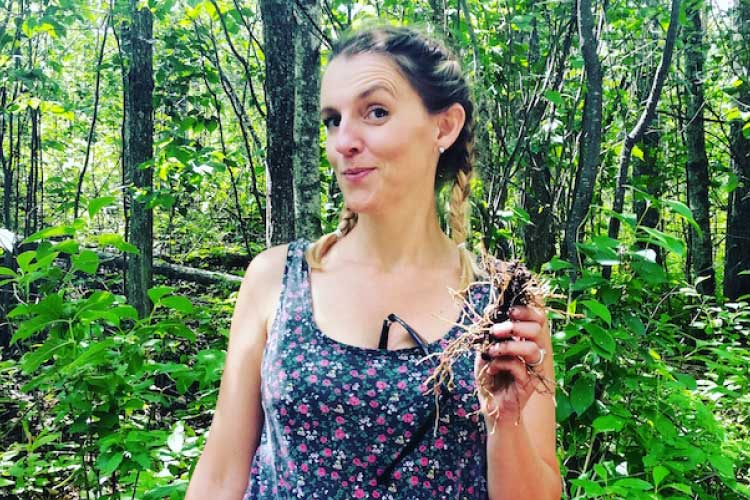 Year 1
Instructors: Robert Rogers & Laurie Szott Rogers
Earth Spirit Start Date: August 7, 2020
Diploma General Studies:
Year 1 – Aug 7, 2020-July, 11 2021.
Year 1:
168 hours Certificate
231 hours Diploma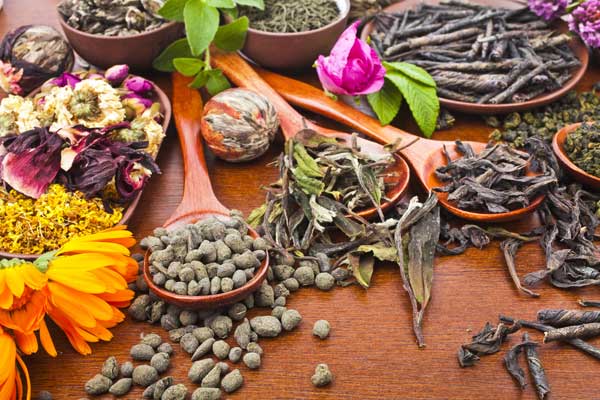 Wild Crafting, Plant Walks &  Medicine Making *** (C)
Starts: August 7, 2020
Instructor: Robert Rogers
Learn to identify, harvest and wildcraft plant material. Wear clothing appropriate for walking in nature. Make tinctures, salves and other plant medicines.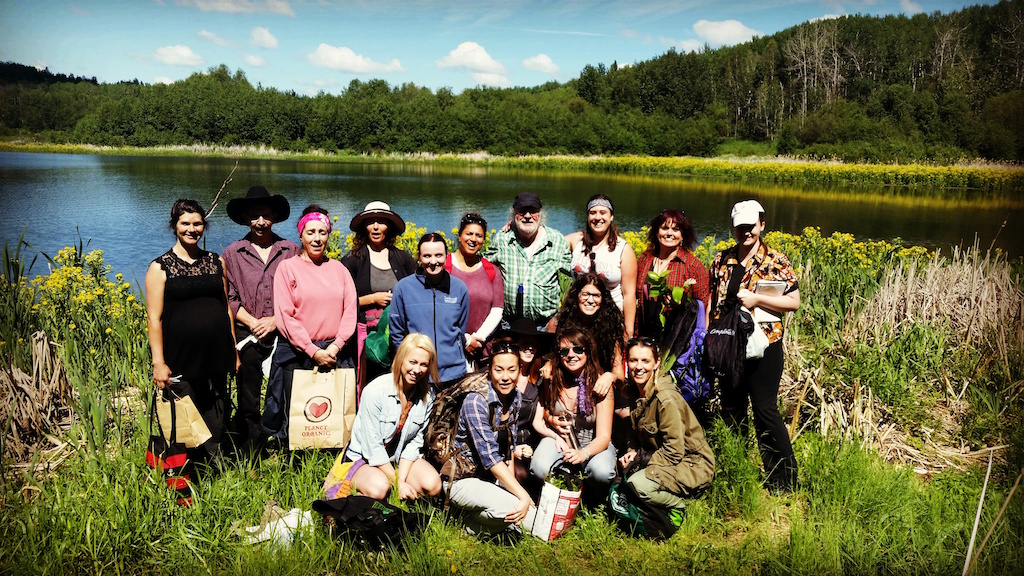 Wholistic Physiology & Nutrition (C)
Starts- Sept 12, 2020  28 hours wholistic physiology, 14 hours, nutrition.
Instructors: Robert Rogers and Laurie Szott-Rogers
Get to know your body in a wholistic way. Wholistic Physiology is a fresh new approach to body function more aligned with today's understanding of chaos, string, and fractal theories.
The Wholistic Nutrition aspect of the course will focus on overall healthy eating. Food, after all, is our best medicine. Green smoothies, dehydrated food, bean power and fermentation will be explored.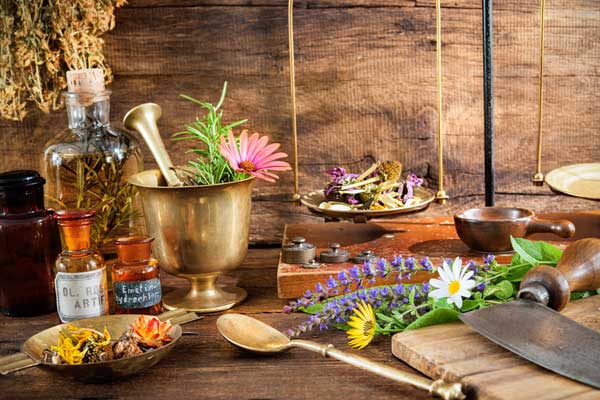 Herbology ***  (C)
Start Date: Sept. 13, 2020, 84 hours in year one.
Instructor: Robert Rogers
The bulk of year one will focus on herbology. Become familiar with the plants in this region. Use what's local to maintain or promote health. Body systems, such as the heart, kidneys, and liver will be discussed. Topics include herbal properties, constituents, and energetics. Herb walks and plant identification will be included. Robert now has a unique series of books on the body systems and regional plants, developed for this course. Students will be required to purchase these books, to deepen their studies. Students will create "condition cards" on all of the plants studied. www.author.com/author/robertdalerogers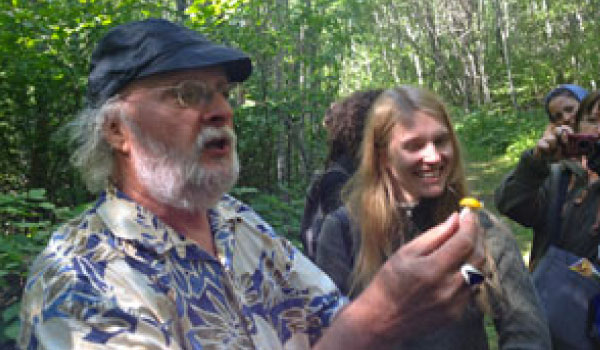 Sacred Circle (D)
Date: September 1 1, 2020, 3.5 hours
Instructor: Laurie Szott-Rogers
Learn how to create a safe and facilitative environment for group and client work. Participate in an egalitarian circle, where power is shared and everyone has an opportunity to voice their feelings. Practice skills of focused listening and non-judgement.
Journaling (D)
Date: Sept. 11, 2020, 3.5 hours
Instructor: Laurie Szott-Rogers
Write to deepen your personal conversation. Articulate and keep a record of your feelings and changes with this time-honoured practice. Write to share your journey with classmates.
Narrative Medicine and Journeying One (D)
Dates: Dec. 4, 2020, 9-5 p.m.
Instructor: Laurie Szott- Rogers
Learn to Journey to discover your plant or animal totem. Develop a personal relationship with your plant helper. Understand your own healing story and its impact.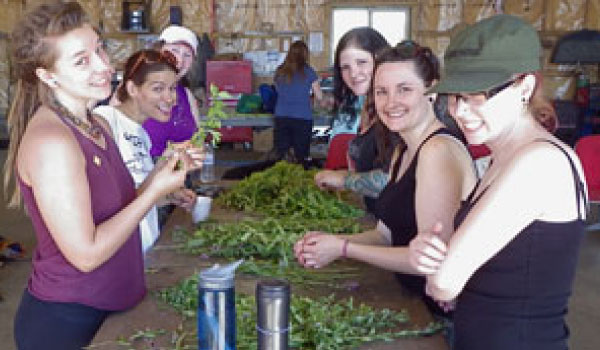 The Language of Emotions (D)
Date: Jan. 8, 2021, 9-5
Instructors: Laurie Szott-Rogers
Track and identify emotions in your body. Theory on emotions from psychological, Buddhist and alternative perspectives is explored. Influences of shadow and projection are also illuminated. Understand how your body and mind connect and create your reality.
Breathwork, Mindfulness and the Art of Communication  *** (D)
Start Date: Feb- 12, 13 & 14 – 21 hours
Instructor: Catherine Potter
If we change our communication can we change our life? What about the world? This course will give you tools to: Create a safe space for healthy communication. Develop the observer and let go of the judger. Clarify and communicate your needs and allow others to express theirs. Create healthy boundaries.
Archetypal Wisdom (D)
Start Date: April, 9, 2021
Instructors: Laurie Szott-Rogers
Why does a smart woman choose the wrong man? Explore feminine patterns through myths and goddess studies. Help develop your understanding of personal and relational patterns.
Dreamtime Discovery (D)
Starts- May 7, 2021 
Instructor: Laurie Szott-Rogers
Learn tips for remembering and honouring dreams. Explore your personal and archetypal dream symbols. Participate in a dream circle.
The Magic of Regional Mushrooms (C)
July 9, 2021- 
Instructor: Robert Rogers
Learn about some local mushrooms, how to locate them, and their gastronomical and medicinal uses. Wear clothing appropriate for mushroom hunting.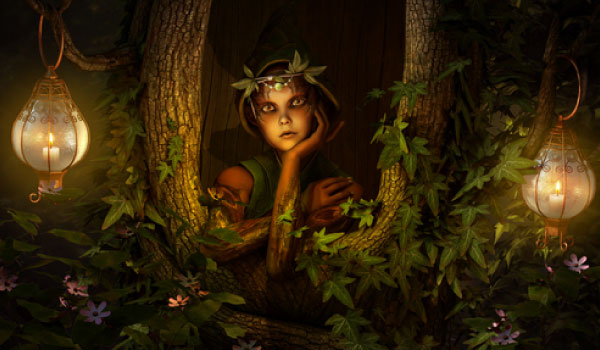 Year 2
Instructors: Robert Rogers & Laurie Szott-Rogers
Year 2:
Certificate – 280 hours
Diploma – 294 Hours
Both include 49 hours of work experience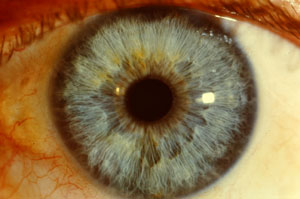 Herbology ***  (C)
Pre-requisite- year one of herbology and completion of first year condition cards.
Start Date: Sept 10, 56 hours
Instructor: Robert Rogers
Besides year 2 classtime, herbology will also require.
Work experience: 70 hours
Thesis: 25 pages – in lieu of 49 classroom hours
Robert mainly uses regional herbs and delves into how these herbs relate to body systems. This is a continuation from introductory herbal, (i.e which herbs to use for the skin, brain etc). His 15 books on the body systems will continue to be emphasized. Students will also learn about herbal combinations and herb and drug interactions. There will be some time spent on clinical practice, and each scholar will gain experience through case studies; as well as theory, on working with clients including children and seniors.
The Wisdom of Myths- (D)
Oct 8, 2021- Laurie
Dreams Advanced
Use your dreams to understand your behavioural patterns and motivation.
Nov. 12., 2021- Laurie
Xmas Party & How to Use the Online, Aromatherapy Course- (C)
Dec. 5, 2021
The Practical Potions, Aromatherapy Apprentice Ship Adventure** * The On-line, Introduction to Aromatherapy (C)
Dates: Jan. & Feb. 2022 (Study at your own home. Once students purchase this course they can create their own timetable). Students will need to block off, at least 77 hours of time in their own schedule to do complete this information and project rich course.
Instructor: Robert Rogers and Laurie Szott-Rogers
Learn about the properties and uses of more than 90 essential oils and over 45 carrier oils.  Home study students, take this e-course, any time you wish, in the comfort of your home.  A true olfactory adventure. http://northernstarcourses.com/practical-potions/ 
Earth Spirit Students- Practical Potions, Schedule. Includes a trip to a farm to distill oils on Sunday, Sept. 12, 2021. The rest of the online course is scheduled to start January 2022.
Flower Essences – Introductory*** (C)
7o hours
Start Date: Thursday, March 10, 2022.
Instructor: Robert Rogers and Laurie Szott-Rogers
This class explores the vibrational nature of flower essences, used for emotional and spiritual nurturing. Properties of Dr. Bach's 38 essences, the Californian Flower Essence Societies 100 plus essences are discussed. We focus on personal growth, interviewing, deep personal transformations and working with clients.
Here are what some former students say about flower essences–
"Flower essences are the closest I have ever come to being able to wield true magick. I can't imagine what it would have been like to go through a whole life without the gifts and insights of this deeply powerful kind of spirit medicine. I have been illuminated by my experiences and believe that by sharing this gift I can only encourage light the most elegant, graceful way possible."  Jenn L
"I believe emotions, thoughts, feelings, are the foundation of our dis-ease, which can manifest as illness. Flower Essences can bring awareness to the roots of those states so we can work through them and grow. By changing our perceptions of our past experiences we have the potential to bring about sometimes profound changes and growth."    Christine R.
"By taking the purest, highest vibration of a positive quality, anything lesser must surface and be released. In this way, the deepest healing takes place through an alchemical process of transformation. The lead in our lives, our thoughts, our hearts, ourselves is transfigured into gold-our true essence." Connie S.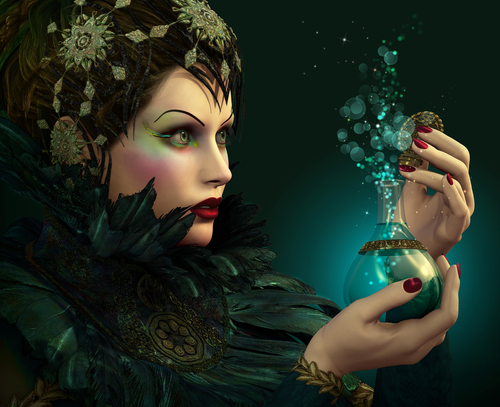 Plant Walks & Identification– (C)
June 12 & 13, 2022 (14 hours)
April 8 & 9, 2022
Student Thesis, & Projects- (C)
49 Hours; Student Completes on own time.
*Note- Becoming a herbalist is a lifetime commitment. You will receive some training at this college, but to certify with organizations like the American Herbalist Guild, about 600 extra hours, will be required, separate from this Earth Spirit Medicine Program.