Crystalline Gemstone Therapist Program
The gemstones are calling all healers!
As we move into a new period in our evolution, we are becoming more sensitive vibrational beings.
Thirty years ago, Marcel Vogel (inventor and research scientist for IBM, and crystal healer extraordinaire) emphasized the role of crystals, light and sound as the medicine of the future. That future is now!
Join Skye, a passionate gemstone medicine keeper, to deeply immerse yourself in the power and wonder of crystals. Reconnect to the earth and your inner world. Bring more harmony and joy into your life.
All Gemstones create a predictable vibrational field. Because they complement every holistic practice, you can discover the magic of their beautiful and uplifting energy to bring healing to others. In this program, you will create a personal relationship with many gemstones and learn solid practices to use with confidence.
If you are reading this, the crystalline gemstones may be calling you to join this uplifting and vibrant program!
Whether you are new to crystals or you are an old friend, an exciting career or personal journey as a gemstone therapist awaits you.
NEW PROGRAM date TBA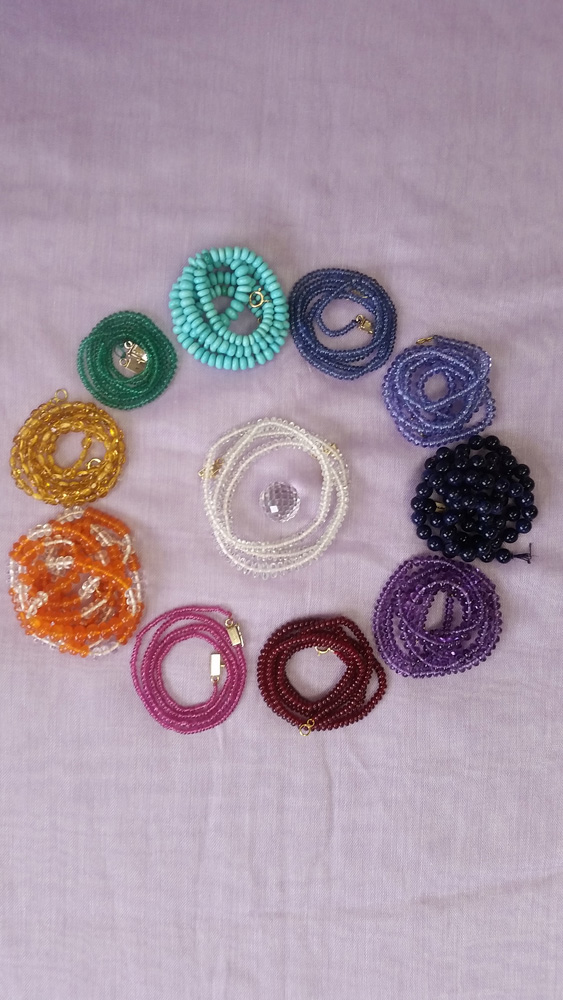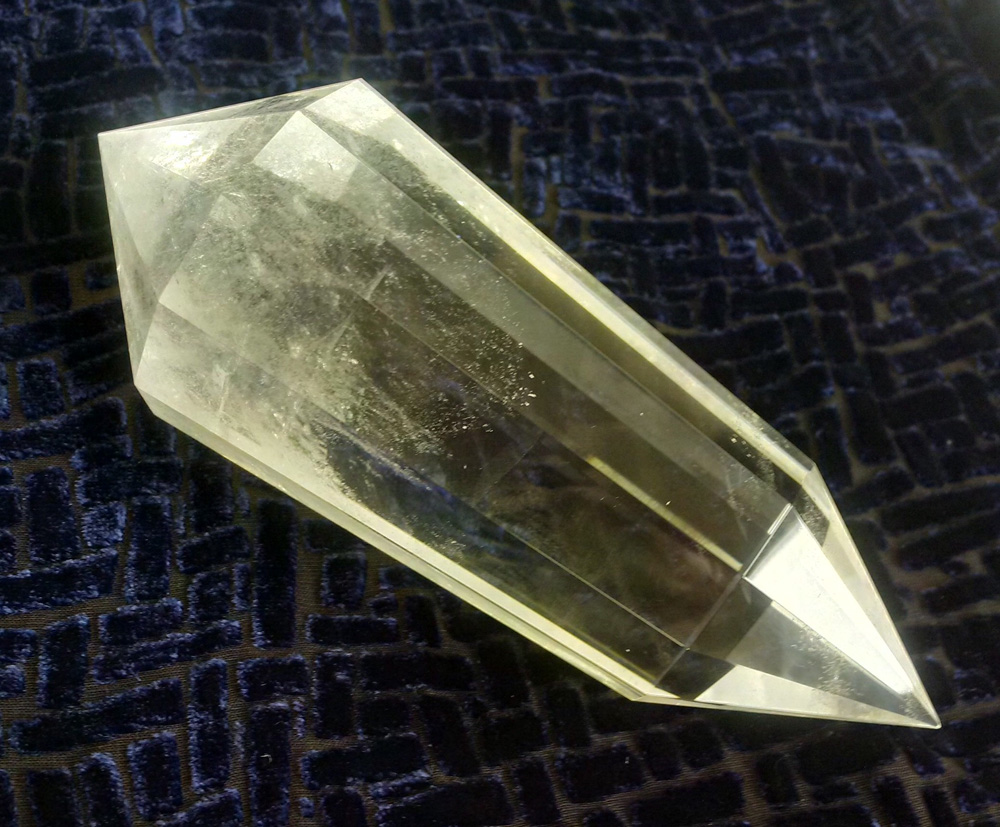 Instructor: Skye Maclachlan
154 hours
Start Date: Certificate – October 20, 21, 2018 – August 2019
Saturday and Sundays 9 am-5 pm
Cost $2695
Year 1
Gemstones and Science: learn the science behind why gemstone therapy medicine works.
Gemstone Interaction: Discover how the gemstones interact with both our physical and energetic bodies.
Opening Our Senses To The Crystal Kingdom: Learn to experience the gemstones with all of your senses. The classroom will be our lab, bringing new gemstones for you to become familiar with each month.
Pathways of Communication: How do the crystalline gemstones communicate and work with you? We'll be exploring a variety of pathways to receive and experience our gemstone helpers.
Crystalline Gemstone First-aid Kit: learn which gems to use in creating a powerful crystalline medicinal pharmacy to deal with any emergency.
Caring For Your Crystals: How to care for, cleanse and activate the crystalline helpers. Learn the practices that cause harm to our gemstone friends.
Ancient Cultures And Gemstones: Gemstones have a long history of working with those who came before us.  We'll look back in time to gather crystalline knowledge from the alchemists, indigenous tribes and our personal ancestral lineage.
Crystal Shapes: Learn how the natural and manmade forms of a gemstone offer us guidance as to how the gemstone can assist us.
Natural Formations Of Quartz: Quartz Crystal has over 60 natural formations (known in the mineral world as their 'habits'), understand the healing energy and purpose of each form.
Shamanic Journeying: Learn the practice of shamanic journeying to meet your crystalline gemstone totem/helper and receive specific information about how to honor and feed your crystal helper. Then let yourself receive the gifts and guidance this totem brings to you.
Color Ray Gemstones: Understand the color rays and the gemstones that carry each ray. Discover the gifts and challenges of each color ray and the color ray that you are most aligned with.
Gemstone Grids: Explore sacred geometry and how it is used to develop powerful gemstone energy grids. These grids are used to focus and attract specific energies and life experiences. Learn how to craft and activate your own gemstone grids.
Specific Gemstones For Life's Transition Periods: There are gems that are particularly helpful for times of deep transformation and change in our lives; including major moves, travel, pregnancy, birth or new beginnings, and death or major endings.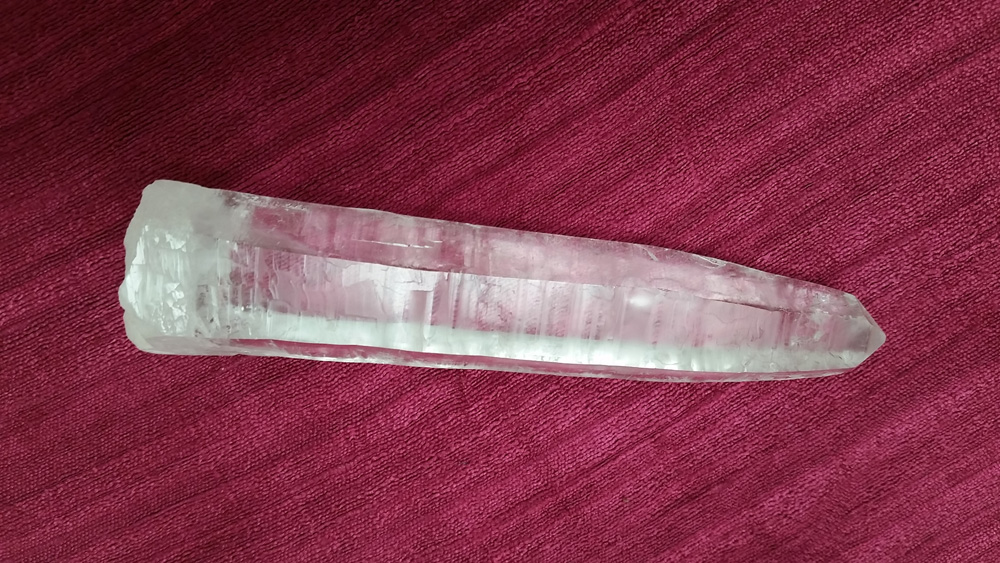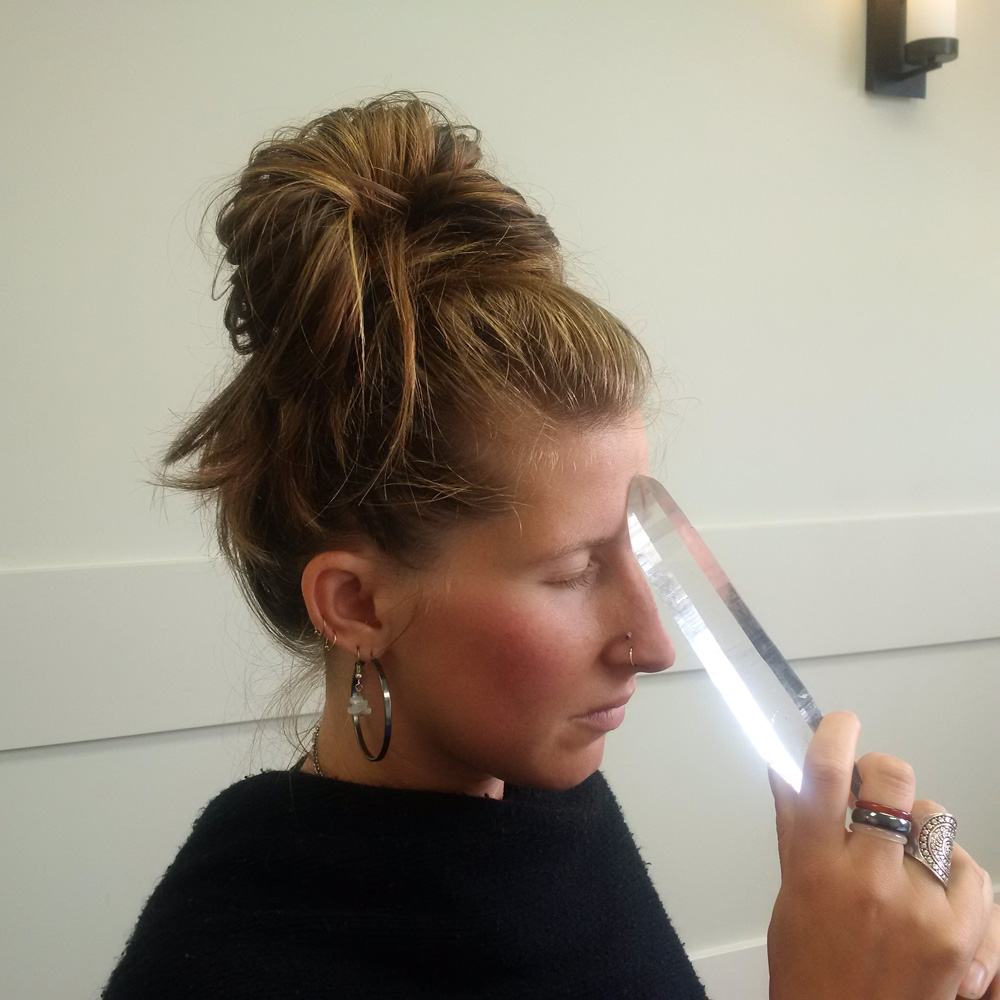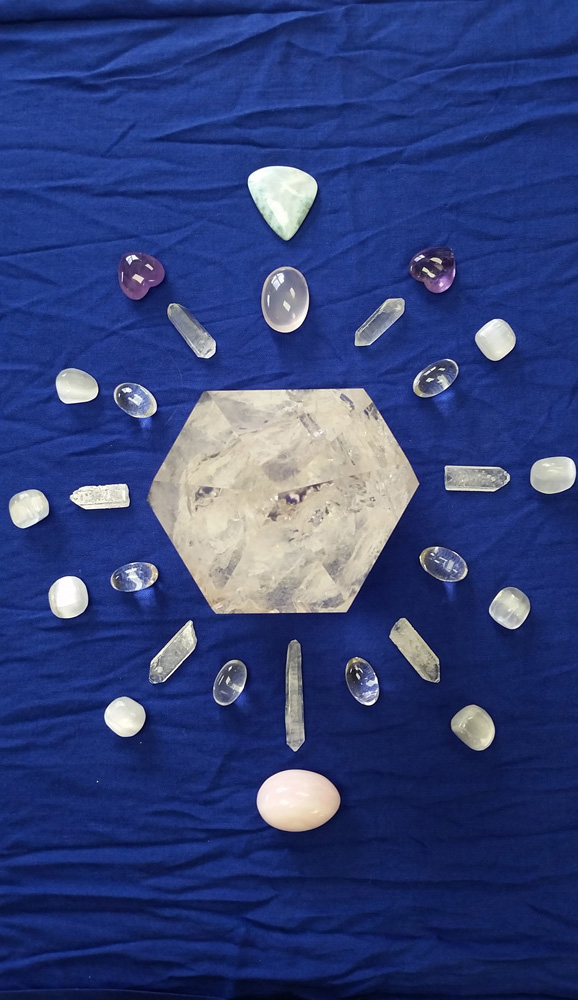 Instructor: Skye MacLachlan
168 hours
Start Date: September 21, 22, 2019 – August 2020
Saturday, Sunday 9 am- 5 pm
Cost $2940
Year 2
Pre-requisite: enrollment in program.
Gemstone Protection: Practical ways of using gems to protect and bring balance to you, your home, workplace and family.
Gemstone Essences: Learn to make crystal/gemstone essences, the vibrational form of our crystalline helpers.
Mineral Classifications: Study the structural mineral classes of each gemstone and how this 'signature' of the gem offers insight to its purpose.
Gemstone Energy Webs: Go deeper into the experience of a gem through the creation of gemstone energy webs. Similar to a medicine wheel, these webs invite us to lie in the center of a gemstone web and open ourselves to the specific way a gem chooses to interact with us.
Chakras And Gemstones: Understand the purpose and location of our chakras. Learn to work with specific gems to bring each chakra into balance and harmony.
Gemstone Body Layouts: Explore various gemstone body layouts and how to choose specific gems for each condition.
Guided Meditation and Shamanic Journeying: Utilize shamanic journeying and guided meditation to develop a deeper relationship with the crystalline gemstone helpers.
Crystal Meditation Partners: Learn how to allow the gemstones to teach you during meditation.
Crystalline Energy Grids: We'll continue to build upon Year 1's knowledge of working with crystalline grids.
Gemstones For Facials And Massage: Learn to use gemstone wands, spheres and beaded necklaces for facials and massage.
Gemstone Portals: Learn to identify and work with gemstone portals and doorways.
Gemstone Altar: We'll explore various gemstone altars and the many gifts they offer: vacuuming away negative energy, offering healing and clarity, vibrating warmth and love, and guiding our path.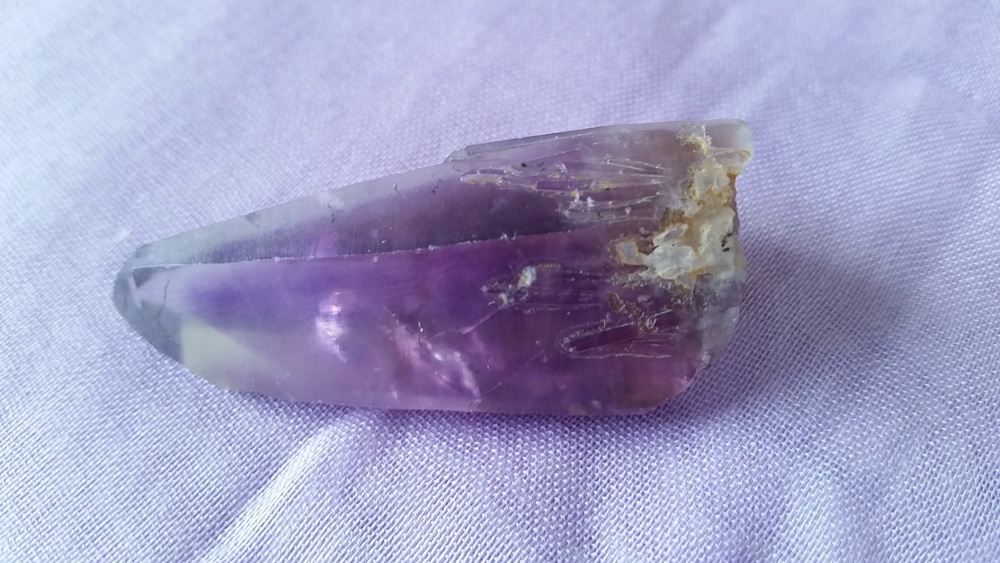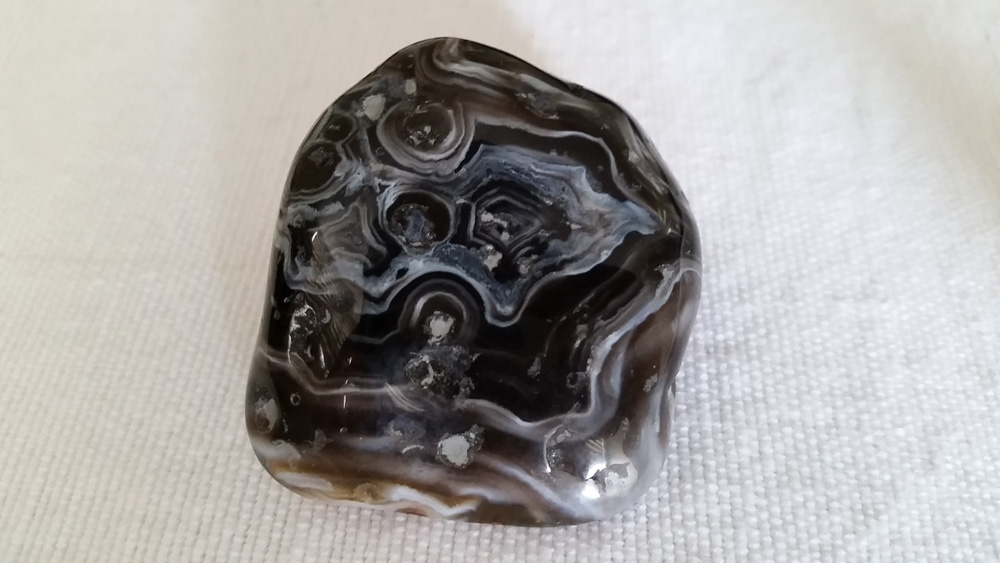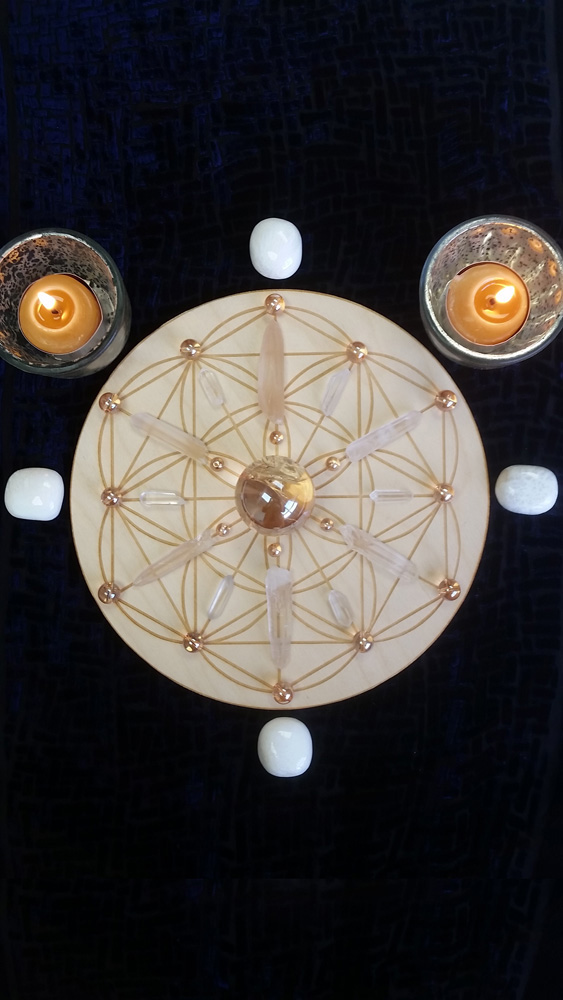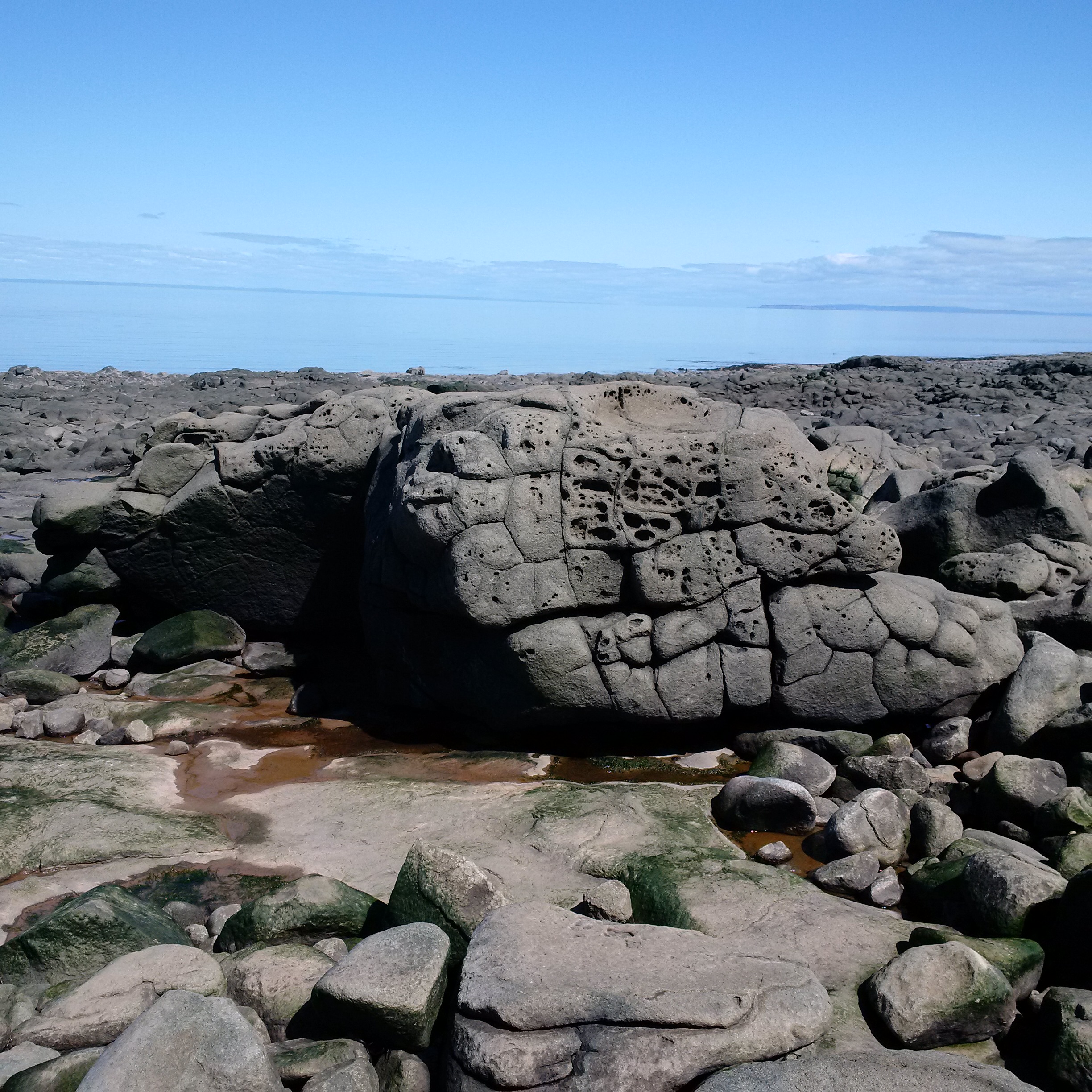 Instructor: Skye MacLachlan
168 hours
Start Date: September 19, 20, 2020 – August 2021.
Saturday, Sunday 9 am – 5 pm
Cost $2940
Year 3
Pre-requisite: enrollment in the program.
Chinese Medicine: In Chinese Medicine our bodies and energetic fields are composed of five elements: earth, metal, water, wood and fire. We'll study the emotional, mental, spiritual and physical states that indicate an imbalance with a specific element.  And we'll learn which gemstones can be used to bring that element back into balance.
Vogel Healing Crystals: Understand why Marcel Vogel cut healing crystals in a specific way to mirror the Kabalistic Tree of Life. Explore how to use the Vogel crystals for self-healing and working with clients.
Ancient Crystal Skulls: Explore the purpose of the ancient crystal skulls and how we can work with the beautiful gemstone skulls available today.
Gemstone Mandala Wands: Learn to create your own mini-healing grid in the form of a gemstone mandala wand. Experience how to move these wands thru the body's energy field to shift stuck energy and attract harmony.
Stone Cairns: Explore how stone cairns were used in ancient times and how we can work with them today for personal, family, community and world healing.
Beaded Gemstone Jewelry: Learn one of the easiest ways to work with the energy of gemstones thru wearing beautiful gemstone jewelry. Experience how continually wearing a gem can create a profound shift in one's personal vibration, leading to the manifestation of powerful outcomes.
Healing Faery Stones: Hear the stories of those who have been gifted with healing faery stones. We will use a guided meditation in the realm of Faery to ask if the healing faery stones are meant for you.
Saturn's Ancient Gemstone Gifts: We'll look at where the planet Saturn is located in your astrological chart, using this placement information to reveal how this ancient planet's teachings might guide you in working with gemstones.
Long-Distance Healing: Learn to use a variety of methods to offer long-distance healing with gemstones.
Child Friendly Gemstones: We'll be studying specific gemstones and techniques that are gentle yet uplifting to a child's body and energy field.
Building A Crystalline Gemstone Business: We'll discuss the area of crystalline gemstone medicine that you want to specialize in and the basic gemstone tools needed to support your business. Ideas will be explored about ways to build an ongoing client base.