EMBODIED ASTROLOGY©
What is embodied astrology? In a word it is connection. As we explore the rhythms and flow of celestial forces we learn how those same forces exist in our world and within each one of us.
Through the study of astrology we begin to embrace the astrological archetypes we represent. As we make that deeper connection to self we more easily learn how to be in harmony with others and the universe.
In Introductory Astrology as well as learn the basic language of astrology students will learn about birth charts, which are our energy blueprints, in an experiential way.
To learn you are a sun sign in Aries and therefore Mars based is interesting; however to feel how comfortable you are holding Mars energy and learn how to consciously work with it takes astrology to a deeper level.
As we gain greater clarity we begin to experience the alignment and flow between our personality and our essential nature.
For those who want to further develop their understanding of astrological principles, incorporate astrology into their current career or become a professional astrologer Astrology Level II and Level III deepens the understanding of astrology, as well as how to use it as a diagnostic and counseling tool.
WHAT'S NEW! It is easier for out of town students to enroll in Astrology courses. Students will now receive a weekly online lesson and attend class every 2nd month for a three day weekend.
FOR INFORMATION ON INTERMEDIATE AND ADVANCED ASTROLOGY COURSES SCROLL DOWN TO INTERMEDIATE COURSES.
Watch a Mini Astrology Workshop
Introductory Program Details
* Students enrolled in the Astrology Diploma program are required to take all general study courses.
Students enrolled in the Astrology Certificate program need only take astrology courses.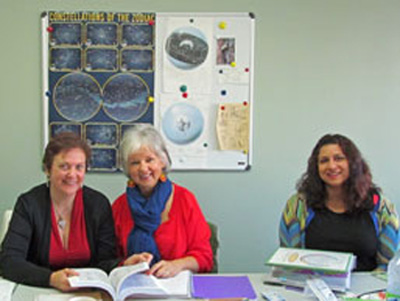 Instructor: Catherine Potter
Start Dates:
Diploma * General Studies begin Sept 1, 2017
Certificate October 20, 2017 – June 2018
Diploma students also attend July 2 – 8 2018.
Year one astrology students receive:
33 on-line lessons

Attend 4, three day in-class workshops.

See schedule for dates of workshops
Year 1
Introductory Embodied Astrology
Year 1 astrology courses may be taken without enrollment in program – please contact school for cost.
The role of the astrologer
Different states of awareness and the impact they have on the expression of an individual's chart.
The history and branches of astrology
Exploring the Glyphs and Symbols used in Astrology
Learn the shorthand for astrology and the meaning of the symbols.
The Natal Chart

The Elements, Triplicites and Qualities.
Introduction to the Signs – Archetypal representations of Cosmic Forces
Keywords, archetypes, gifts and shadows.
Introduction To The Planets – Forces of Nature
Keywords, archetypes, planetary deities, gifts and shadows, rulerships, retrogrades, nodes.
Introduction to the Houses: Keywords, rulerships.
Exploring The Angles –
Focalizers

Me and My Shadow
The parts of self that have been disowned and projected.
Aspects
The energy patterns created when two or more planets form connections creating either flowing or challenging relationships.
Chart Synthesis
Learn how to synthesize the basic language and see the energy pattern of the natal chart.
As well as their own birth chart students will analyze a variety of natal charts.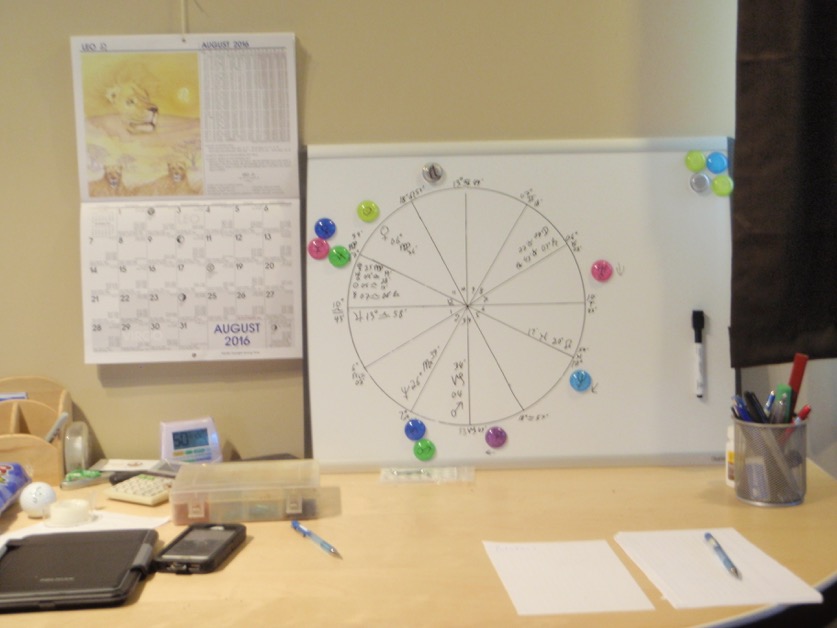 Instructor: Catherine Potter
Year 2 Start Dates:
Certificate Student: September 2018 – June 2019
Diploma Students' also take General Studies 49 hours, July 1-7 2019
Year 2 Astrology students receive:
39 on-line lessons

Attend 5, three day in-class workshops. See schedule for dates of workshops.

No astrology classes or on-line lessons July and August 2019.
Case study Year 2 practicum:
Part 1 due August 2019.
Part 2 due December 2019.
Year 2
Pre-requisite: enrollment in astrological certificate or diploma program.
Life Cycles — Transits and Progressions
Explore the changing planetary cycles that occur throughout a lifetime and the evolution of our natal chart. By working more consciously with planetary cycles we become less reactive and limited and more responsive and creative in the unfolding of our life.
Chart Interpretation and Case Studies
Learn how to synthesize the natal, progressed charts and transits.
Exploring Relationships
Who we attract and why. Understanding the connections between charts.
A Deeper Look at The Lunar Nodes, The Rules of Rulership, Houses Within Houses, Focalizers
Everything that has a beginning has a birth chart – charts for business, countries, events.
Relocation Charts, Astro-cartography
A fun look at the Math of Astrology
Astrology and Astronomy
The Chart As A Symbolic Mandala
The Art of Astrology
In this workshop we will look at how to blend the science of astrology with the art of interpretation. Topics covered: Guidance versus prediction – empower your client with the gift of freedom of choice. We see everything through our own energy – learn how to not project your path on others. More is not always better – what to focus on in a session.
Ethics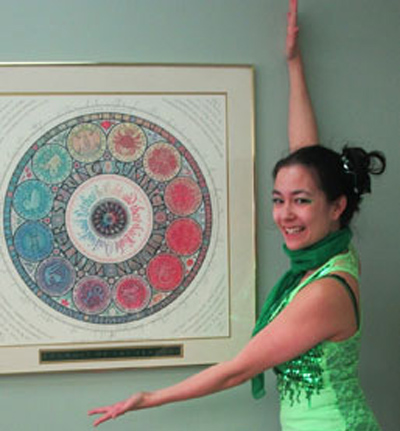 Instructor: Catherine Potter
Year 3 Start Date:
Certificate Student: September 2019 – June 2020
Diploma students also take General Studies: 49 hours July 6-12 2020
Year 3 Astrology students receive:
39 online lessons

Attend 5, three day in-class workshops every 2nd month. Please see schedule for workshop dates.
Year 3
Pre-requisite: enrollment in astrological certificate or diploma program.
All Things Lunar
A further look at the impact of the moon, lunar cycles, eclipses and pre-natal eclipse.
The Pre-natal Chart
Life in the womb – first impressions that last. Birth, death and the womb in between.
You and Your Past
Exploring ancestral and past life connections. Breaking free from old attractions and becoming more conscious in choice making.
Introduction to Astrology and the Chakras
Balancing the Elements: A look at how to create and maintain a healthy elemental balance through appropriate diet, activity scent, and sounds.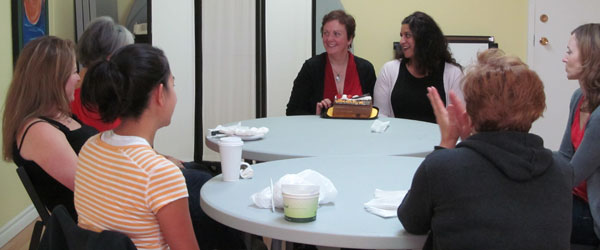 Intermediate Level Courses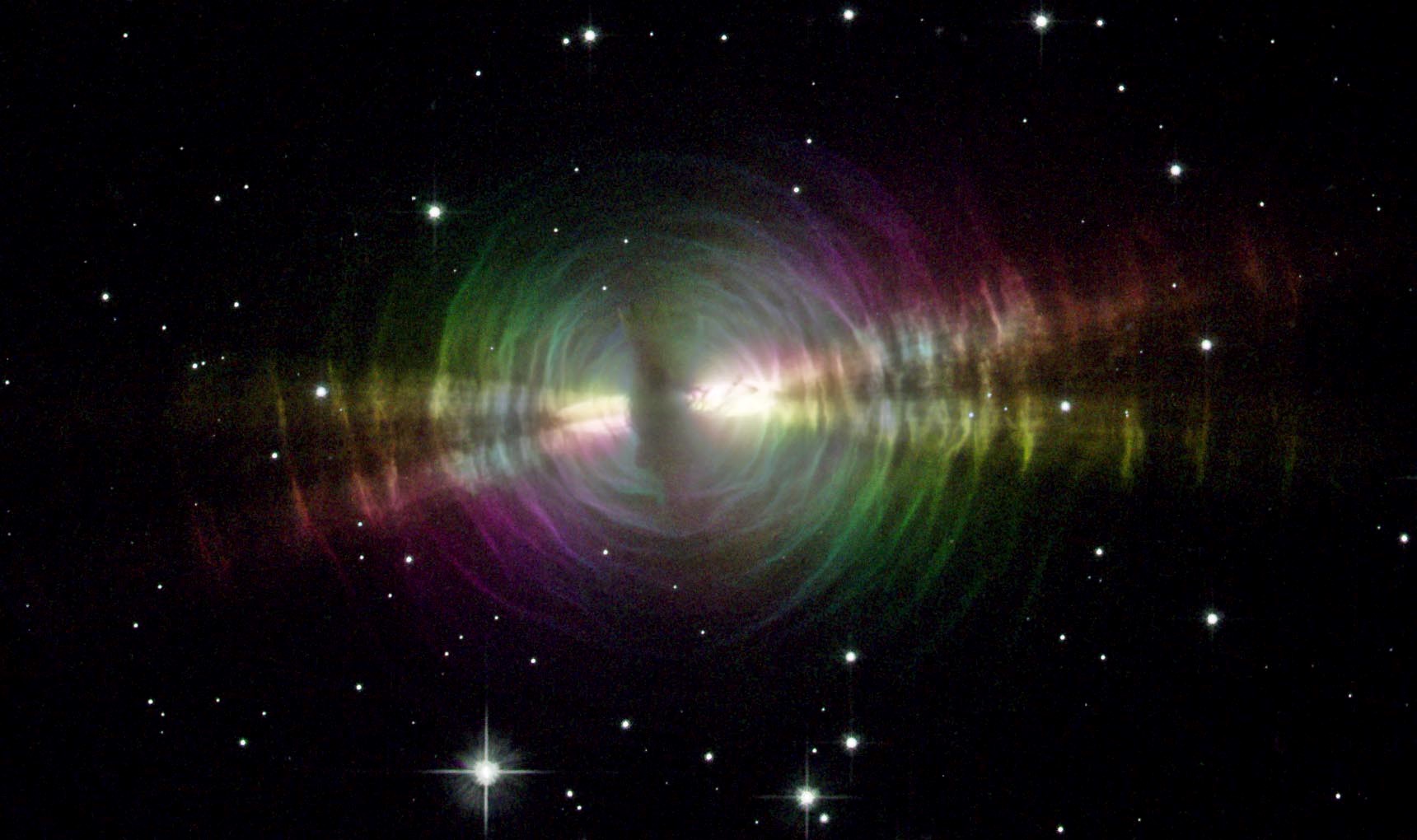 5-Day Summer Workshop
Take your astrology knowledge to a new level with this holistic workshop.
This is an intermediate level course, participants must have an understanding of aspects and transits.
Facilitator Catherine Potter
Date July 12 – July 16, 2018, 9 am -5 pm
Cost $825  Enrol by May 15th and pay $725
 Light vegetarian lunch provided
Astrology & Practical Mysticism
Intermediate Level Astrology
Workshop topics                                                                                
The story of Ego and Soul – the dance of light and dark
Our Moon – prison of the Soul or experience and wisdom
The two doorways that bring us in and out of the manifest world are Birth and Death. What about the "place in between" and how does it relate to astrology?
Who are we when we are not in the physical world? How can we use this information in practical ways to enhance our daily life?
A holistic model for working with the natal chart, progressed charts and transits
Transits = Karmic choice or Conscious choice
Astrology, the Chakras and the subtle body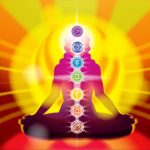 Astrology, States of Awareness and a chance to wake up